We've developed our own content management system, based on our rich experience within the publishing business, so you can sit back and enjoy creating amazing content!
INNOVATIVE technologies:
Publitzer Data science
In-depth user data and ad targeting
Multisite support
Mobile solutions
Timely updates
Portable excellence
User friendly
Engage and amaze
Meet the team
Styria Digital Development assembles some of the best web, frontend and mobile developers and designers with a vast knowledge of all things digital and publishing. You can rest assured your brand will be in capable hands.
We are connected to Styria Media Group AG from Austria, specialized in development and maintenance of news portals, their mobile versions, as well as apps.
Working with the newest in web and mobile technologies allows us to always be one step ahead of the competition!
Trust us when we say our experience in publishing and development is unprecedented within the market.
Our recent projects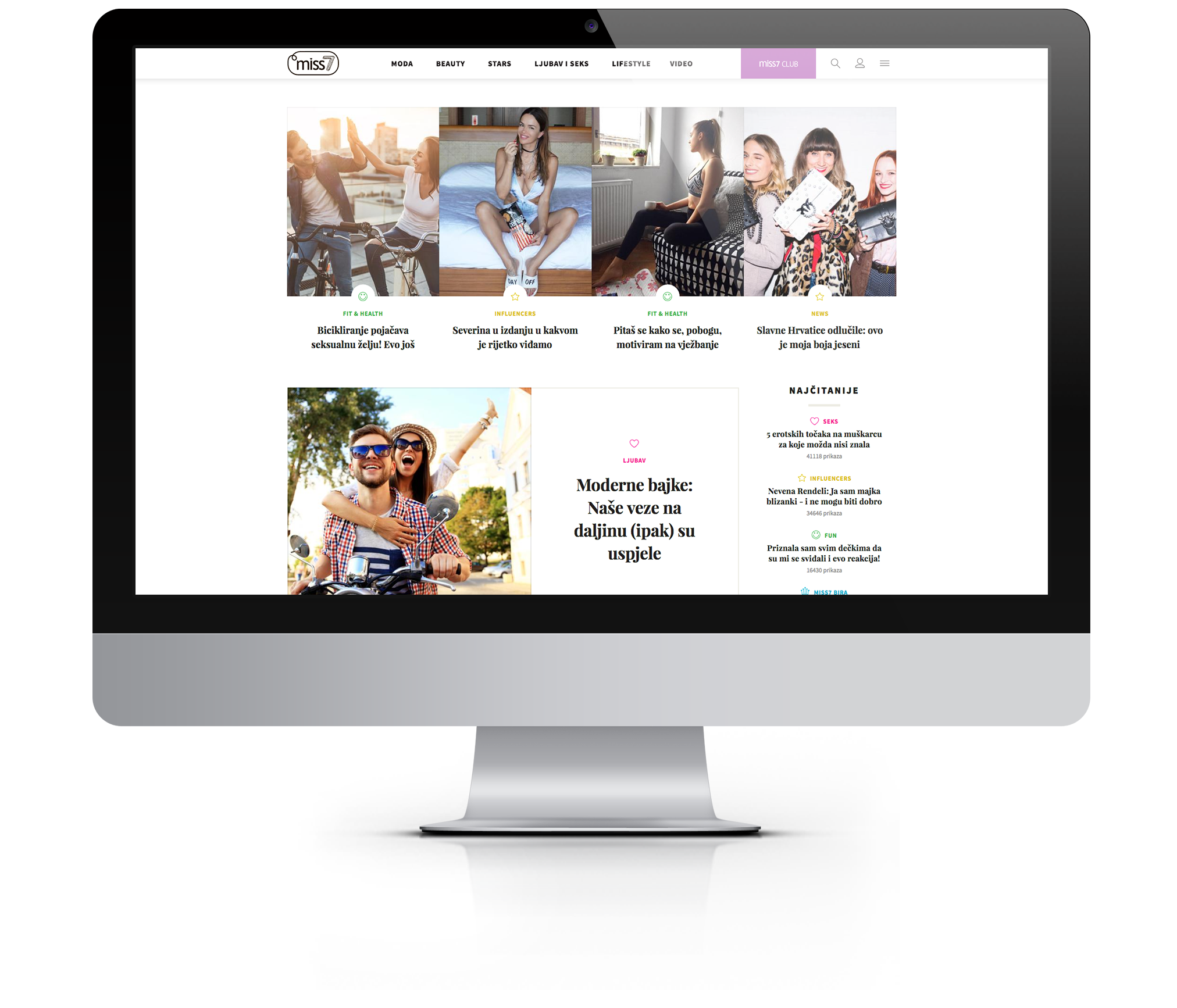 Miss7
Miss7 is the largest women multimedia brand in Croatia. It is a media that strengthens, encourages and follows women in all stages of life and interests.
Find your inspiration!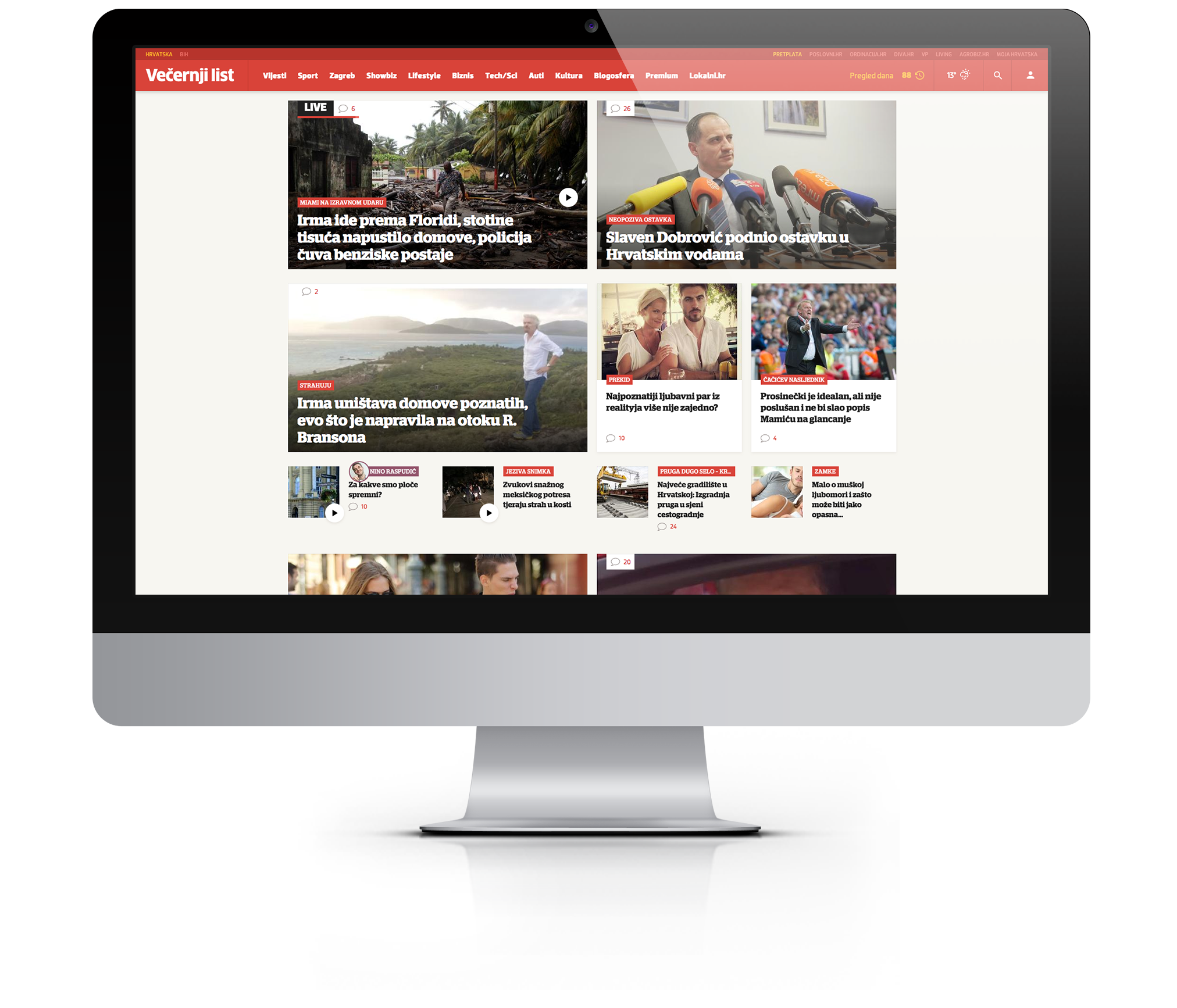 Večernji.hr
Večernji.hr has been a staple in Croatia's news map for several decades. Since its move into the digital sphere it has received recognition for its untarnished reputation for bringing the most relevant and recent news to thousands of subscribers, be it digital or print.
Everything you need to stay informed.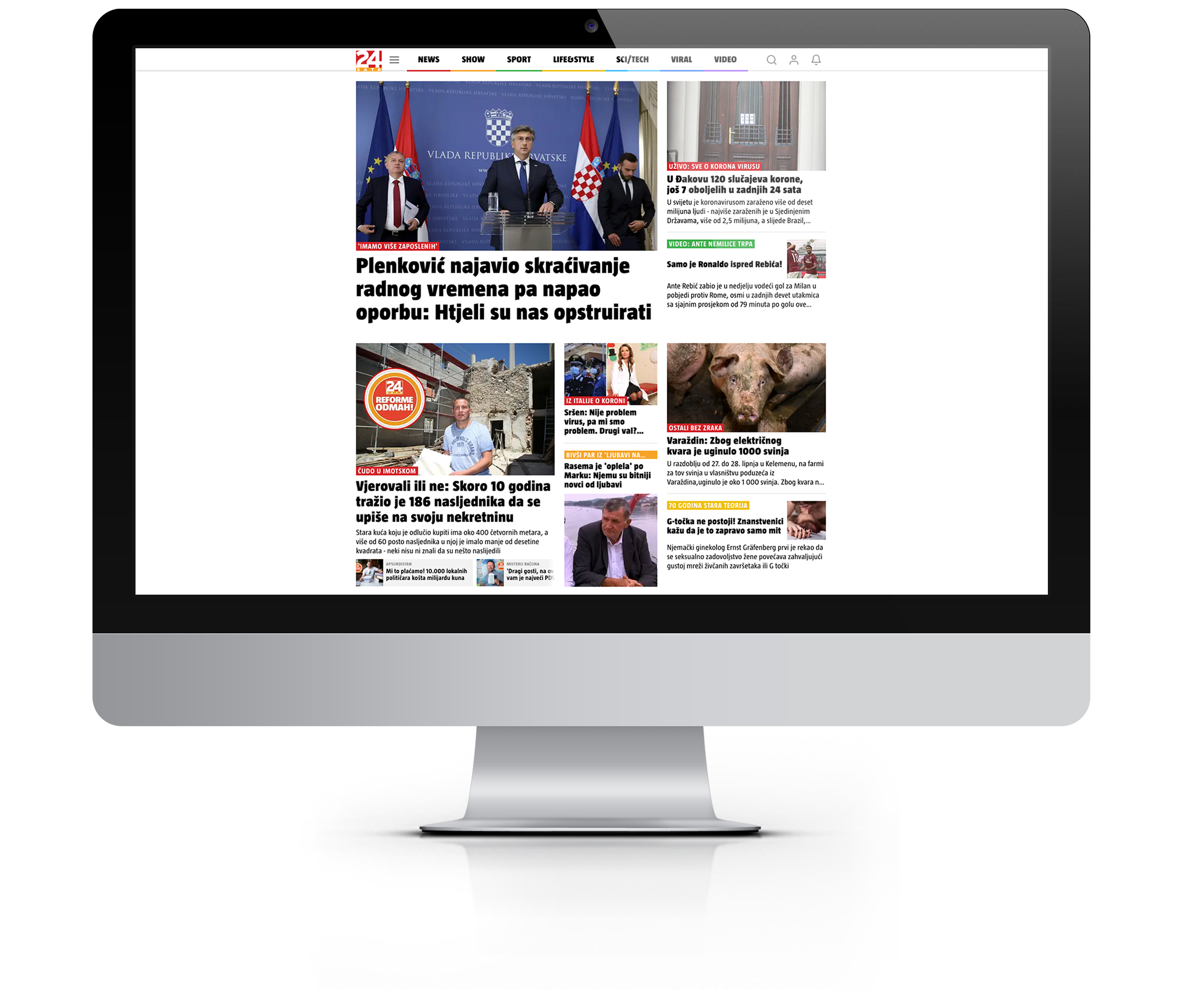 24sata.hr
24sata.hr daily brings to its readers fast, clear, accurate and interesting information any time and wherever they may be. Since 2008 it has firmly held the position of the most visited Croatian daily newspaper portal.
Always on top of the most recent news.
Our Team
Responsibility & teamwork is what describes us the most.
Meet the team
Want to work with us?
We are always looking for a challenging project and new talent.
Send us a message